Frisco plastic surgeon Dr. Matthias Solomon offers facelift surgery for men and women who have sagging skin or severe wrinkles due to advanced age. With a surgical facelift, or rhytidectomy, these cosmetic issues can be addressed by tightening the skin and underlying muscles of the face. The results will produce a smoother and younger-looking profile that will shave off years of aging. A facelift can also be combined with a neck lift or injectable to achieve optimal results. Call Solomon Plastic Surgery in Frisco, TX to schedule an appointment today.
Facelift Reviews
"I had a facelift done by Dr.Soloman in August of 2017. My neck had 3 bags drooping down and all wrinkled. Now some may not see a problem with that but I am 45 and 5'6 &140 pds. I should not have this issue yet. I went to see about what we could do and this was the way to go. I now have no bags, wrinkles or embarrassments. His staff was wonderful and kind and when I had the procedure Dr. Soloman checked on me after the surgery and called when I was at home and checked on me. He is very caring and compassionate. He takes pride in his work and is a huge perfectionist and given his profession that is a great quality to possess. He will not tell you he will do something if its not in your best interest or won't look good. He is honest and not out to make a quick dollar. He takes pride in his patients and his work. Thank you Dr.Soloman and your team for all you did for me. I no longer have to wear a scarf"
- C.L. /
Google /
Nov 06, 2017
"When I went to Dr. Solomon I needed a Blepharoplasty. My saggy eye lids were interfering with my vision. I wanted a neck lift. My sagging neck was interfering with my self-image. I feel very fortunate that Dr. Solomon did not recommend a neck lift without a face lift. He explained the result of a neck lift only. It would accentuate the jowls. Post-surgery would only replace one discontent for another. Pre-surgery I was comfortable with Dr. Solomon and his staff. I felt I could call as often as I needed with questions. Post-surgery Dr. Solomon was available to me any time I needed. He was very good to check on my progress directly - even by text. Wow! I felt I was his one important patient. Now, my honest first impression looking in the mirror is "I see myself". I no longer look tired or grumpy. When I look in the mirror I am not seeing a memory of myself, but I am really seeing me as a younger self. I can tell others are seeing me as their younger memory of me. Thank you Dr. Solomon for seeing me hiding in folds of shagging skin, and knowing what it would take to bring me back."
- MB /
Other /
Jun 14, 2017
Previous
Next
Patients with facial aging manifesting as jowls, a flattened and descended mid-face, loose skin, and light fat deposits under the chin are good candidates for a facelift procedure. If there is moderate to severe fat deposits under the chin, a neck lift or liposuction may be recommended for optimal results. The best candidates have good underlying bone structure and are healthy without significant medical problems.
Although here are several types of facelifts, Dr. Solomon does a deep plane facelift that elevates both the midface and lower face in harmony without producing the unnatural stretched or pulled appearance. Three things happen with the aging face. 1. Loss of fat 2. skin texture changes and 3. gravity related changes including jowls and excess skin over the face and neck. For best results, correction often involves facial fat injection and resurfacing in addition to a deep plane facelift.
Many patients have concerns about looking unnatural as they see so many media personalities and celebrities with a pulled appearance after a facelift. This is because most facelift techniques involve placing the tension on the skin without releasing the tethering points of the underlying muscle (SMAS) layer. Besides, traditional facelifts only address the lower face and do not elevate the sagging midface, thereby creating an imbalance between the mid and lower face.
In the deep plane technique, dissection is done just below the facial muscular layer (SMAS layer) with release of all the tethering points. The entire SMAS is then lifted and shifted in an upward direction and re-anchored in a rejuvenated position. The skin is left attached to this underlying muscular layer with all the tension on the SMAS layer. This avoids the pulled appearance and naturally rejuvenates the mid and lower face. Besides, the results are longer lasting.
Most patients who undergo a facelift will be discharged several hours after surgery. Some patients, especially those who choose to have a neck lift or brow lift in addition to their facelift, may need to stay overnight in a hospital or have a nurse supervise them at home. Drains will be placed after surgery and will need to worn for 3 – 5 days. Patients will need to be careful when putting on clothes or taking a shower to not bump the treatment area as it will be tender, but showering can resume within 24 hours of surgery. Bruising and swelling are expected after this procedure and can last 2 – 3 weeks. Typically by the second week, most patients can apply makeup to cover up any residual bruising. Optimal results may take 3 – 4 months.
When undergoing a facelift, it's important to have realistic expectations. No facelift is possible without a scar, but Dr. Solomon will utilize his expert skill to place the scars in such a location that it is not visible. A facelift will also not address volume loss — injectables like BOTOX® or a fat transfer can be used to fill in lean areas. Although most patients will appear 7 – 10 years younger, a facelift will not stop the normal aging process.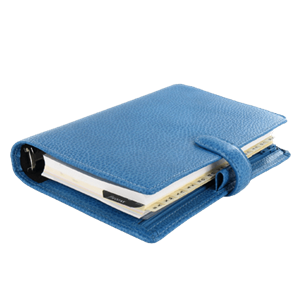 If you are interested in learning more about a surgical facelift, call Solomon Plastic Surgery in Frisco, TX today. We will be happy to schedule a consultation at your earliest convenience to discuss all the benefits of this procedure and how it can create that youthful contour you desire.
Related Procedures