Board-certified plastic surgeon Dr. Matthias Solomon is pleased to offer blepharoplasty, or eyelid surgery, at Solomon Plastic Surgery in Frisco, TX. Blepharoplasty removes excess skin, tissue, and fat from the eyelids to create a more desirable contour. This procedure can also be performed on the upper and/or lower eyelids at the same time to remove saggy skin above the eye or to reduce puffiness underneath the eyes. In many cases, this procedure also helps to improve a patient's vision. The results will produce a youthful contour that will leave patients looking more refreshed and awake.
Blepharoplasty Reviews
"I was a 44-year-old woman wanting a lower blepharoplasty. I first heard of Dr. Solomon through my dermatologist as she had surgery from him as well. Upon entering the office, I was greeted by Kandace and Allison, the patient care coordinator and the medical assistant. They are kind, patient and answer any questions you will have. The office is clean and professional. During my consult with Dr. Solomon, I asked several questions, all of which were answered with care and respect. At no point did I ever feel pressured to have any procedure. After meeting Dr. Solomon you will immediately sense his intelligence and expertise. Check out his experience! I am incredibly grateful I chose Dr. Solomon to perform surgery on me. My results far exceeded my expectations. His bedside manner is amazing! I had a couple of post-surgery questions and Dr. Solomon and his staff made sure to answer each one. You won't be disappointed! At the very least go for a consult. You won't regret it."
- S.B. /
Healthgrades /
Jul 06, 2019
Previous
Next
Ideal candidates are generally over the age of 35, with excess skin or fat above or below one or both of their eyelids. This procedure is usually performed on patients who want to improve their cosmetic, but can also be performed on those who have vision issues due to excess skin. In addition, ideal candidates are in overall good health and are nonsmokers.
Upper and lower blepharoplasty utilize different techniques, which will be discussed in more detail during an initial consultation with Dr. Solomon, but the main differences are listed below.
Upper Eyelid Surgery: During this procedure, an incision will be made within the natural creases of the upper eyelid to remove excess tissue, skin, and fat. In some patients, a small amount of the orbicularis occuli muscle may be removed as well to produce optimal results. Scarring is generally well concealed because of the strategic placement of the incision.
Lower Eyelid Surgery: For this approach, the incision is made inside the eyelid so that there are no external scars. Dr. Solomon will then go beneath the orbital septum (deepest layer covering the eyelid fat) and release the underlying muscles to achieve the desired contour. The lower eyelid fat is then repositioned into the upper cheek so there is a smooth blending of the lid cheek junction. The incision is then closed with very fine sutures and the procedure is concluded. In patients with advanced aging and weak lower lids, a tacking suture is placed in the outer corner of the lower lid to keep the lid well supported during the healing phase. Dr. Solomon performs this procedure differently in that, typically no skin incision is required below the lower eyelid. Besides, Dr. Solomon's technique avoids cutting the lower eyelid orbicularis muscle and avoids many of the complications associated with this.
Blepharoplasty is an outpatient procedure that is performed in an accredited surgical facility. After the procedure, patients will experience bruising and swelling, but an ice pack can be applied to the eyes to reduce these symptoms. Typically, a lubricant eye ointment is prescribed to help keep the eye moist until the eyelid swelling resolves. A youthful contour will be more evident once bruising dissipates at about week three, but optimal results will be seen in the months that follow. In some cases, it can take 3 – 4 months for these results to be evident.
Upper blepharoplasty will reduce hooding, remove excess skin, relieve eyelid heaviness, and provide an overall youthful appearance. However, it will not elevate the eyebrows, improve Crow's feet, or the wrinkles between the eyes. Lower blepharoplasty will not address fine wrinkles over the lower lids, Crow's feet, or lift sagging cheeks. Dark circles around the eyes may be improved as fat redistributes across this area but lower eyelid surgery will not eliminate them.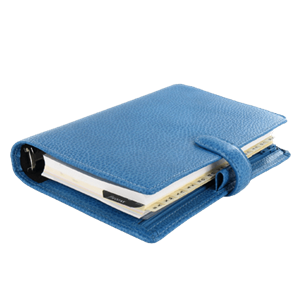 Are you tired of looking older than you actually are or having a hard time seeing due to excess tissue along your upper eyelids? Call our cosmetic practice in Frisco, TX to schedule a private consult with Dr. Solomon today to learn more about blepharoplasty. This surgery will help create a more youthful and refreshed appearance and may even improve your vision.
Related Procedures