Board-certified plastic surgeon Dr. Matthias Solomon understands that the breasts undergo changes secondary to hormonal stimulation of puberty, pregnancy, and lactation. In some women, breasts attain very large sizes and this can cause self-image concerns, interference with daily activities by causing upper back pain, and postural changes to the upper torso. In addition, the nipple and areola of larger breasts typically occupy a lower position on the breast mound, which is not aesthetically pleasing. A breast reduction removes excess chest tissue and skin along with reshaping of the breasts. This gives an elevated appearance with a breast size that is more proportionate to the individual's overall body profile. Stretched-out areolas can also be reduced to a smaller size during a breast reduction. If you are interested in learning more, call Solomon Plastic Surgery in Frisco, TX today to schedule a private consultation.
Breast Reduction Reviews
"Breast Reduction - Gifted and talented plastic surgeon. Did a superb job on my breast. Great results! Look no further, you will not be disappointed!"
- Anonymous /
Vitals /
Mar 23, 2018
"I am a medical provider and have been in the medical profession for 26 years. I have always had larger breast and had a failed breast reduction in my 20's. I never went down a bra size or experienced the benefits of this surgery. Needless to say, I was extremely upset and depressed as I had waited so long to have this surgery performed.I did some extensive research in the DFW area for plastic surgeons and was determined to find a Plastic Surgeon who would listen to exactly what I wanted, had an eye for detail, passion for what they do, and excellent skills as a surgeonMy research led me to Dr .Matthias Solomon who gave me exactly what I wanted with my 2nd Breast Reduction. Dr. Solomon went above and beyond and totally exceeded my expectations. There are many surgeons that like to cut without any regard whether its the best solution for the patient or not. Dr. Solomon is not one of these surgeons. He is a man with great integrity and ethic principles. His skills as a surgeon are excellent as well as his post op care. I was really surprised at how phenomenal his after care was. This is not something that you see very often with surgeons. He was genuinely concerned and always promptly called me back and answered all of my questions. He wants you to be happy with your results and he takes great pride in his work. In my 26 years in the medical profession, I can honestly say I have never encountered "any" surgeon that possesses all the great qualities that make such a superb clinician. You will not find many physicians that have such high intellectual capacity, excellent skills, great ethics, integrity, great post op care, genuine and the best bed side manner.I cannot express how phenomenal Dr. Solomon is as a clinician, surgeon, and just a wonderful person overall. He is truly talented and gifted at what he does.He could not have picked a better support staff and team to compliment his practice. Kandace and Allison go above and beyond and always were on top of everything.Words cannot describe how impressed I was with my overall experience and results of my surgery. He did a phenomenal job on my breasts. My family and close friends were impressed with his work just as much as I am. I could not be happier with my Breast Reduction. What a relief to finally have what I have waited so long for. It has boosted my self confidence and helped with my neck pain. Now I can finally wear cute bras thanks to Dr. Solomon! If you are looking for a plastic surgeon, look no further as Dr. Solomon has "the gifted hands of a plastic surgeon."Thanks to Dr. Solomon , Kandace and Allison for everything! After I drop another 20 pounds, I will be back for a tummy tuck! Thanks for all you do! You all make a huge impact in people's life's daily! Keep up the good work, you guys rock!"
- Anonymous /
RateMDs /
Mar 23, 2018
Previous
Next
Women who have back pain, activity restrictions, or self-image concerns due to overly large breasts are good candidates for this procedure. Ideal patients are nonsmokers who are in overall good health, are typically past childbearing, and are at a healthy weight. Individuals who are overweight should consider losing weight before proceeding with this procedure, as weight loss can decrease breast size and provide symptomatic relief.
A breast reduction surgically removes and rearranges excess breast tissue while maintaining a healthy blood flow to the nipple areola complex. It also repositions the nipple to a higher location on the chest wall. Modern techniques allow the nipple to be left attached to the underlying breast tissue in order to move it together as one block of tissue for optimal results. In spite of this, most women can successfully breastfeed but some may have difficulty doing so.
There are several surgical methods that can be used to achieve a breast reduction. The most common methods are superior, medial, inferior, and lateral. The specific technique that will be used for your procedure will be discussed in detail during your initial consultation. Dr. Solomon usually prefers the medial method as opposed to the traditional inferior method, as it typically produces better contours and projection. Strategic methods will be used to hide or diminish the appearance of scarring but depending on the method used, surgical scars may be more prominent in some cases.
Typically, patients will be free to go home after a few hours but sometimes an overnight stay is required. The initial recovery period generally takes about 7 – 10 days, but after that time patients are usually able to return to their normal routine. However, strenuous activity should be restricted for the next 4 – 6 weeks for optimal healing. After the procedure, post-operative care instructions will be given and a follow-up appointment will be scheduled about one week from the surgery. Although optimal results take time, the outcomes are long lasting and yield a stunning, symmetrical profile. It's important to maintain a stable weight, as weight fluctuation can alter these results.
You should have realistic expectations when undergoing any type of cosmetic surgery. Although a breast reduction can significantly reduce the size of the breasts, the overall cup size is an approximation. Also, breast reduction surgery will not decrease your chances of getting breast cancer. Patients should continue to practice preventive care such as undergoing regular check-ups and routine screenings. Mammograms are routinely performed preoperatively in all patients undergoing breast reduction over age 40 and in younger patients with a family history of breast cancer.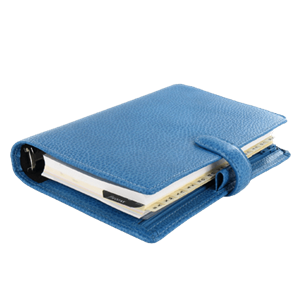 If you suffer from back pain, skin chaffing, or overall discomfort from overly large breasts, call our cosmetic practice in Frisco, TX today. Board-certified plastic surgeon Dr. Solomon can help create a customized treatment plan to achieve the new shape you desire.
Related Procedures