At Solomon Plastic Surgery in Frisco, TX, board-certified plastic surgeon Dr. Matthias Solomon is pleased to offer tummy tucks to area men and women. This procedure removes excess fat, skin, and tissue from the abdomen to produce a slimmer contour. With many years of experience and expertise in performing tummy tucks, Dr. Solomon has pioneered a modern technique called the 3-D tummy tuck. This method produces a more natural look compared to a traditional abdominoplasty. If you are interested in learning more about this procedure, call our front desk staff today to schedule a one-on-one consult with Dr. Solomon.
Tummy Tuck Reviews
"I was very nervous and extremely self conscious about even contemplating a tummy tuck procedure, but immediately felt comfortable once I met Dr. Solomon and his staff. They were all very kind and explained everything in detail about the surgery and what to expect after surgery. He always gave his professional opinion, without judgment, on any questions I had and shared what should or should not be done to experience optimum results. After surgery, he contacted me personally that evening and for the next couple of days to check on me and if I had any questions or concerns.Through years of diet and exercise I couldn't get rid of the belly "lap" I acquired after having a full abdominal hysterectomy in 1990 that was performed through the belly. Now I don't have that prominent bulge below my beltline, which was always so embarrassing.Dr. Solomon is a consummate professional with a kind heart and calming nature, who actually listened to what I was trying to accomplish and any concerns I had. I would never hesitate to refer him to anyone seeking options to help themselves look better and feel better.Should I decide to pursue other self-improvement options, Dr. Solomon will always be my doctor of choice -- without hesitation.Thank you, Dr. Solomon, for helping me to be a better me!"
- Anonymous /
RateMDs /
Mar 07, 2018
"I am a medical provider and have been in the medical profession for 26 years. I have always had larger breast and had a failed breast reduction in my 20's. I never went down a bra size or experienced the benefits of this surgery. Needless to say, I was extremely upset and depressed as I had waited so long to have this surgery performed.I did some extensive research in the DFW area for plastic surgeons and was determined to find a Plastic Surgeon who would listen to exactly what I wanted, had an eye for detail, passion for what they do, and excellent skills as a surgeonMy research led me to Dr .Matthias Solomon who gave me exactly what I wanted with my 2nd Breast Reduction. Dr. Solomon went above and beyond and totally exceeded my expectations. There are many surgeons that like to cut without any regard whether its the best solution for the patient or not. Dr. Solomon is not one of these surgeons. He is a man with great integrity and ethic principles. His skills as a surgeon are excellent as well as his post op care. I was really surprised at how phenomenal his after care was. This is not something that you see very often with surgeons. He was genuinely concerned and always promptly called me back and answered all of my questions. He wants you to be happy with your results and he takes great pride in his work. In my 26 years in the medical profession, I can honestly say I have never encountered "any" surgeon that possesses all the great qualities that make such a superb clinician. You will not find many physicians that have such high intellectual capacity, excellent skills, great ethics, integrity, great post op care, genuine and the best bed side manner.I cannot express how phenomenal Dr. Solomon is as a clinician, surgeon, and just a wonderful person overall. He is truly talented and gifted at what he does.He could not have picked a better support staff and team to compliment his practice. Kandace and Allison go above and beyond and always were on top of everything.Words cannot describe how impressed I was with my overall experience and results of my surgery. He did a phenomenal job on my breasts. My family and close friends were impressed with his work just as much as I am. I could not be happier with my Breast Reduction. What a relief to finally have what I have waited so long for. It has boosted my self confidence and helped with my neck pain. Now I can finally wear cute bras thanks to Dr. Solomon! If you are looking for a plastic surgeon, look no further as Dr. Solomon has "the gifted hands of a plastic surgeon."Thanks to Dr. Solomon , Kandace and Allison for everything! After I drop another 20 pounds, I will be back for a tummy tuck! Thanks for all you do! You all make a huge impact in people's life's daily! Keep up the good work, you guys rock!"
- Anonymous /
RateMDs /
Mar 23, 2018
"Tummy tuck, breast lift & Implants - Words can't explain how happy I am with my results. I lost 115lbs with diet and exercise and decided it was time for a tummy tuck and breast work done.My 1st consultation with Doctor Solomon went great. Office is very clean and neat, staff is so caring and willing to help in any way and I just felt so comfortable. I told him exactly what I wanted and he explained in detail the whole procedure. He was very patient and answered all of my questions. After I decided to schedule the surgery staff kept in touch with me till the day before surgery. Dr. Solomon is an excellent Plastic Surgeon and he did wonders with my body. Best money I have spent !"
- Anonymous /
Vitals /
Aug 24, 2018
"Amazing results! Highly recommended!! - An excellent physician, I can't thank Dr. Solomon enough for the amazing job he did! I choose him for my tummy tuck procedure and I love the results!! My scar is very low and my abdomen is super tight! Dr. Solomon is a very skilled and caring doctor would recommend him to anyone who is thinking about plastic surgery."
- R._. /
RealSelf /
Jan 13, 2017
"My experience with Dr. Solomon and his practice - I met with a few surgeons before choosing to go with Dr. Solomon for my tummy tuck/liposuction and am relieved to have made a good decision. Dr. Solomon and his staff are very approachable, prompt and available with any queries you may have.Things that mattered to me in this experience:1) Expertise - Dr. Solomon is very knowledgeable and sound in his area of expertise. Given my ethnicity , Dr Solomon was very prompt in explaining what to expect realistically as every race has a different body composition. The results I had were much better than I expected (very skillfully done) and I am very happy about it. I did not have any complications or problems post surgery. Dr.Solomon places safety as the most important aspect and ensures that things flow with that in place.2) Facilities - Both the doctors office and the surgery centers were very well equipped, clean and hygienic. The surgery experience was smooth , hassle free and I was well cared for. Paper work pre-surgery and post surgery followups were streamlined and timely.3) Care - Dr.Solomon personally checked up on me after the surgery in a few hours and the next day as well. Whenever I had any concerns or doubts post surgery, the doctor and the staff were accessible and responsive. If Dr. Solomon was unavailable as he was in a surgery, I was able to leave a message with his staff and he would return the call promptly and address my concern.4) Follow-up visits - Dr. Solomon is thorough to ensure that the results are as expected and if there is any minor revisions to be done, he schedules it in a timely fashion. I had to get a small liposuction revision done and the doctor scheduled it 6 months post-surgery and it was all good.The staff- Both Kandace and Allison are very efficient and pleasing. The wait times are less and they are very prompt with any questions you may have. I am very happy and glad with the choice I made and would recommend Dr. Solomon and his practice without a second thought."
- Anonymous /
Vitals /
Nov 20, 2018
Previous
Next
A tummy tuck is ideal for men and women who desire a slimmer contour to their abdomen, or for those who are bothered by excess skin that may have accumulated from weight fluctuation. Although a healthy diet and strenuous exercise can decrease fat deposits, it cannot address excess skin or overstretched muscles. Women who are considering this procedure are typically past childbearing since pregnancy can alter the results of an abdominoplasty.
Dr. Solomon utilizes his own pioneered technique called the three-dimensional (3-D) tummy tuck. Although a traditional tummy tuck removes excess skin, tightens the underlying muscles, and refashions the belly button, it sometimes leaves an excessively flat or one-dimensional appearance. An attractive abdomen is three dimensional with subtle highlights and grooves. The 3-D tummy tuck method combines the elements of a traditional abdominoplasty with extensive liposuction and internal sculpting of the abdominal wall to produce a more natural and three-dimensional result. This technique also leaves some tissue on the abdominal wall in order to preserve the blood supply as opposed to a traditional technique. This greatly decreases the chances of a seroma, or fluid collection and healing problems associated with a decrease in blood flow that can happen with the traditional technique. All the patients shown in the tummy tuck photo gallery were operated using this technique.
A tummy tuck is an invasive procedure that is performed under anesthesia and generally takes about three to four hours. After the procedure, patients should arrange for someone to drive them home and stay with them for the first few days to assist with post-operative care. A drain will be placed to aid in recovery but is typically removed after one week. Although results are evident after the procedure, it generally takes several weeks for the swelling to go down. Around the third month, results will start to stabilize but optimal results can take up to one year to appear. The outcomes are long lasting and restores the natural contours of the abdomen for a superior result.
Those who decide to undergo an abdominoplasty should have realistic expectations and should bring up any questions or concerns to Dr. Solomon during the initial consultation. It's important to note that although most stretch marks and scars up to the level of the belly button can usually be removed, some may remain. Typically, scars that are outside of this area are shifted lower where they are less noticeable with clothing. The recovery process will also look different for everyone; Dr. Solomon will do his best to diminish the appearance of surgical scars, but some scarring may be noticeable. Scar therapy can usually minimize these changes.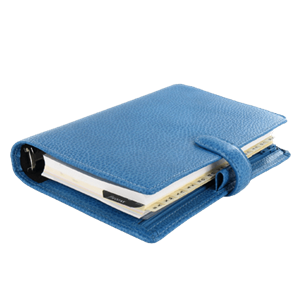 If you desire greater definition in your abdomen or have an extra pooch that can't be reduced with diet or exercise alone, call Solomon Plastic Surgery in Frisco, TX today. With a tummy tuck, a slimmer contour can be easily achieved with Dr. Solomon's 3-D tummy tuck method.
Related Procedures