Tummy tuck - Dallas, TX*
Procedure Details
The after photographs three months post-op show a flat abdominal contour on side view, youthful and well defined belly button and removal of stretch marks from the lower abdomen. Note also a natural and contoured upper and central abdomen from extensive liposuction to these areas. The 3D tummy tuck technique was used with preservation of abdominal wall blood flow enabling liposuction of the entire abdomen.
More
Front view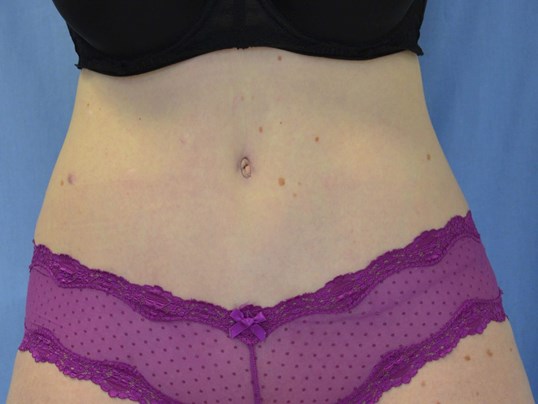 Patient with abdominal stretch marks and loss of muscle tone after pregnancy and childbirth. Note the lack of belly button definition, outward protrusion of the abdomen on side view and lower abdominal stretch marks. More
What is a 3D tummy tuck?
This is a procedure that minimally undermines abdominal skin during a tummy tuck with extensive liposuction and contouring to produce a natural three dimensional result. Check for more details under procedures/tummy tuck.
Location