About Nonsurgical Procedures
Dallas plastic surgeon Dr. Matthias Solomon offers a wide variety of nonsurgical procedures to men and women who wish to improve their overall aesthetic. Treatments include wrinkle relaxers like BOTOX®, a collection of dermal fillers (Juvéderm®, Voluma®, Restylane®, Radiesse®, Belotero®), fat injections, and PRP therapy. Each of these treatments are different but safe and effective in producing youthful results. If you want a more dramatic outcome, Dr. Solomon may recommend a surgical procedure depending on your cosmetic goals that will provide the aesthetic you desire. To learn more about all your nonsurgical options, call Solomon Plastic Surgery in Dallas, TX to set up an appointment.
Reviews
"Excellent! - Dr. Solomon is the absolute best at what he does! I felt at ease starting w/my initial consult. Great bedside manner. He explained the procedure, answered my questions, and gave his non-judgemental, professional opinion for the results best suited to my situation. His friendly staff is wonderful and on top of everything, including timely paperwork and great communication. Dr. Solomon called the same day after the procedure to make sure I was doing well. The surgical center that he uses was clean, organized and had caring staff. I will never forget how well I was cared for nor the impeccable job Dr. Solomon did with my procedure. Dr. Solomon is a perfectionist at his craft and has mastered every facet of patient care that is important to the patient."
- Anonymous /
Vitals /
Jan 02, 2018
"Beyond happy with results - Dr. Solomon is a true professional and an expert in plastic surgery. I previously met with other surgeons and not one of them came close to Dr. Solomon. He devoted so much of his time to me during my first consultation and continued to do so throughout the entire process of surgery and recovery. I am beyond thrilled with my results. I will only choose Dr. Solomon should I have any further plastic surgery needs."
- Anonymous /
Vitals /
Jul 26, 2018
"Loved my experience and results! Dr. Solomon is great!"
- Anonymous /
RateMDs /
Jul 26, 2018
"I had met with several surgeons before deciding to go with Dr Solomon. He is very informative and does not give unrealistic expectations. I told him what I wanted and got exactly that. Also, his staff is the best I have encountered!! They are so nice and have answered any question or concerns I may have. They have worked with me and my work schedule to get my pre and post op appointments scheduled appropriately. Hands down the best in the area!!"
- B.C. /
Google /
Jul 20, 2018
"A wonderful experience, from beginning to end! Dr. Solomon is a true expert in plastic surgery, he is professional and really quite incredible at what he does. I had a mommy makeover and am beyond thrilled with my results. From appointments at his office to phone conversations, Dr. Solomon provided me with his undivided focus and attention. I've never met a doctor that sets aside so much time with the patient. Dr. Solomon was certainly the right and only choice for me."
- K.S. /
Google /
Jun 26, 2018
Previous
Next
Ideal candidates for these procedures are typically over the age of 35 and have dynamic wrinkles and fine facial lines. Any of these nonsurgical procedures are ideal for those who are interested in a noninvasive alternative to combat the signs of advanced age. Dr. Solomon will conduct a one-on-one consultation prior to any treatment to better understand your cosmetic needs and goals, so he can determine which treatments are best for you.
BOTOX: One of our most popular injectables, BOTOX is a wrinkle relaxer that temporarily freezes underlying facial muscles to diminish the appearance of wrinkles. This is ideal for those who have dynamic folds and fine lines along the forehead, glabella and outer eyes. Results typically last 3 to 4 months. Multiple treatments may also be required to achieve optimal results.
Juvéderm: As a collection of dermal fillers (Ultra, Ultra Plus, Volbella, Vollure), Juvéderm injectables can be used to reduce the appearance of facial wrinkles and add volume in areas like the cheeks and lips. Results will vary depending on the type of Juvéderm filler you receive but can last anywhere from 6 to 12 months.
Voluma: This injectable is used for enhancing naturally deflated cheeks and midface. The formula is comprised of a concentrated form of hyaluronic acid, which is a naturally occurring substance in the skin that provides nutrients and moisture to the dermis. Results vary but have been known to last up to two years.
Restylane: Another hyaluronic acid filler, Restylane is used to treat nasolabial folds and marionette lines around the mouth and lips for a smoother appearance. It can also provide subtle lip enhancement. Results typically last 4 – 6 months.
Radiesse: This dermal filler is made of calcium hydroxylapatite, which is a substance that helps stimulate collagen production for younger-looking skin. Since the formula is similar to minerals naturally found in the body, allergy testing is not typically required. Results have been known to last 9 – 12 months.
Belotero: This filler is ideal for those who have moderate to severe facial folds and wrinkles, especially laugh lines or nasolabial folds around the nose and mouth. Results typically last 6 – 12 months.
Fat Injections: As an alternative to BOTOX and dermal fillers, fat injections can be used to treat facial wrinkles, certain scars, and volume loss. Those who are interested in this procedure generally have an ideal supply of excess fat that can be extracted for an injectable transfer. To learn more, please visit the fat grafting procedure page.
PRP Therapy: Platelet-rich plasma therapy utilizes a patient's own blood to restore a more youthful appearance to the skin. The concentrated plasma is rich in nutrients that help to stimulate the body's natural production of collagen. There are various methods to applying this treatment, but typically the purified plasma is injected into the designated target area.
All the nonsurgical treatments that we offer at Solomon Plastic Surgery are different and will produce different results. This also means that the recovery period will vary from patient to patient. During your initial consultation, Dr. Solomon will review your treatment in detail and will be able to answer any questions regarding aftercare instructions. Generally, those who undergo any one of these nonsurgical procedures will experience some type of symptom such as minor swelling or redness in the treatment area. Typically, these symptoms will subside within a few days and can be eased with a cold pack or over-the-counter pain medication.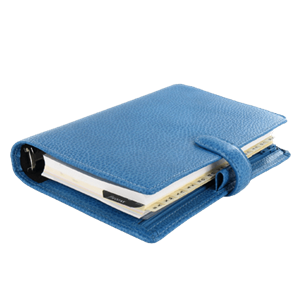 Are you interested in undergoing a professional cosmetic treatment but aren't ready for surgery? Call our Dallas, TX office today to learn more about how these nonsurgical options can help you achieve that youthful look you desire. Dr. Solomon will be happy to answer any of your questions.
Related Procedures