Board-certified plastic surgeon Dr. Matthias Solomon is pleased to offer blepharoplasty, or eyelid surgery, at Solomon Plastic Surgery in Dallas, TX. Blepharoplasty removes excess skin, tissue, and fat from the eyelids to create a more desirable contour. This procedure can also be performed on the upper and/or lower eyelids at the same time to remove saggy skin above the eye or to reduce puffiness underneath the eyes. In many cases, this procedure also helps to improve a patient's vision. The results will produce a youthful contour that will leave patients looking more refreshed and awake.
Reviews
"Excellent! - Dr. Solomon is the absolute best at what he does! I felt at ease starting w/my initial consult. Great bedside manner. He explained the procedure, answered my questions, and gave his non-judgemental, professional opinion for the results best suited to my situation. His friendly staff is wonderful and on top of everything, including timely paperwork and great communication. Dr. Solomon called the same day after the procedure to make sure I was doing well. The surgical center that he uses was clean, organized and had caring staff. I will never forget how well I was cared for nor the impeccable job Dr. Solomon did with my procedure. Dr. Solomon is a perfectionist at his craft and has mastered every facet of patient care that is important to the patient."
- Anonymous /
Vitals /
Jan 02, 2018
"Beyond happy with results - Dr. Solomon is a true professional and an expert in plastic surgery. I previously met with other surgeons and not one of them came close to Dr. Solomon. He devoted so much of his time to me during my first consultation and continued to do so throughout the entire process of surgery and recovery. I am beyond thrilled with my results. I will only choose Dr. Solomon should I have any further plastic surgery needs."
- Anonymous /
Vitals /
Jul 26, 2018
"Loved my experience and results! Dr. Solomon is great!"
- Anonymous /
RateMDs /
Jul 26, 2018
"I had met with several surgeons before deciding to go with Dr Solomon. He is very informative and does not give unrealistic expectations. I told him what I wanted and got exactly that. Also, his staff is the best I have encountered!! They are so nice and have answered any question or concerns I may have. They have worked with me and my work schedule to get my pre and post op appointments scheduled appropriately. Hands down the best in the area!!"
- B.C. /
Google /
Jul 20, 2018
"A wonderful experience, from beginning to end! Dr. Solomon is a true expert in plastic surgery, he is professional and really quite incredible at what he does. I had a mommy makeover and am beyond thrilled with my results. From appointments at his office to phone conversations, Dr. Solomon provided me with his undivided focus and attention. I've never met a doctor that sets aside so much time with the patient. Dr. Solomon was certainly the right and only choice for me."
- K.S. /
Google /
Jun 26, 2018
Previous
Next
Ideal candidates are generally over the age of 35, with excess skin or fat above or below one or both of their eyelids. This procedure is usually performed on patients who want to improve their cosmetic, but can also be performed on those who have vision issues due to excess skin. In addition, ideal candidates are in overall good health and are nonsmokers.
Upper and lower blepharoplasty utilize different techniques, which will be discussed in more detail during an initial consultation with Dr. Solomon, but the main differences are listed below.
Upper Eyelid Surgery: During this procedure, an incision will be made within the natural creases of the upper eyelid to remove excess tissue, skin, and fat. In some patients, a small amount of the orbicularis occuli muscle may be removed as well to produce optimal results. Scarring is generally well concealed because of the strategic placement of the incision.
Lower Eyelid Surgery: For this approach, the incision is made inside the eyelid so that there are no external scars. Dr. Solomon will then go beneath the orbital septum (deepest layer covering the eyelid fat) and release the underlying muscles to achieve the desired contour. The lower eyelid fat is then repositioned into the upper cheek so there is a smooth blending of the lid cheek junction. The incision is then closed with very fine sutures and the procedure is concluded. In patients with advanced aging and weak lower lids, a tacking suture is placed in the outer corner of the lower lid to keep the lid well supported during the healing phase. Dr. Solomon performs this procedure differently in that, typically no skin incision is required below the lower eyelid. Besides, Dr. Solomon's technique avoids cutting the lower eyelid orbicularis muscle and avoids many of the complications associated with this.
Blepharoplasty is an outpatient procedure that is performed in an accredited surgical facility. After the procedure, patients will experience bruising and swelling, but an ice pack can be applied to the eyes to reduce these symptoms. Typically, a lubricant eye ointment is prescribed to help keep the eye moist until the eyelid swelling resolves. A youthful contour will be more evident once bruising dissipates at about week three, but optimal results will be seen in the months that follow. In some cases, it can take 3 – 4 months for these results to be evident.
Upper blepharoplasty will reduce hooding, remove excess skin, relieve eyelid heaviness, and provide an overall youthful appearance. However, it will not elevate the eyebrows, improve Crow's feet, or the wrinkles between the eyes. Lower blepharoplasty will not address fine wrinkles over the lower lids, Crow's feet, or lift sagging cheeks. Dark circles around the eyes may be improved as fat redistributes across this area but lower eyelid surgery will not eliminate them.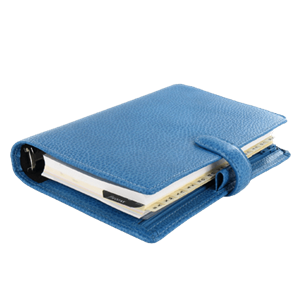 Are you tired of looking older than you actually are or having a hard time seeing due to excess tissue along your upper eyelids? Call our cosmetic practice in Dallas, TX to schedule a private consult with Dr. Solomon today to learn more about blepharoplasty. This surgery will help create a more youthful and refreshed appearance and may even improve your vision.
Related Procedures