About Breast Augmentation
Breast augmentation aims to surgically increase breast size using implants. Although fat can be used, it has some limitations and implants are the predominant method for achieving optimal breast enlargement. Augmentation can be done to enlarge small breasts, fill in breast volume lost after pregnancy and childbirth, or correct existing asymmetry. If you are interested in receiving a breast augmentation, call Solomon Plastic Surgery in Dallas, TX to set up a private consultation with board-certified plastic surgeon Dr. Matthias Solomon.
Breast Augmentation Reviews
"Dr. Solomon is, quite literally, the most amazing doctor I have ever met. I had been considering breast augmentation for many years now. After tons of research, I found Dr. Solomon. I emailed his office, looking for more information, expecting to get a generic form email back. Nope, he emailed me back, personally! He answered my questions, via email, and promised that his nurse would contact me first thing the following Monday. She called me promptly that Monday morning to set up a consultation. She was warm and professional. Upon meeting Dr. Solomon, I knew immediately that I had made the right decision. Very warm, kind, professional and intelligent. Fabulous bedside manner. I felt like he was actually listening to what I was saying. The day of surgery, I was very nervous, and he comforted me greatly. He called me, personally, later that evening, to check on me. Amazing! The results of the surgery are absolutely stunning. I couldn't have asked for a better surgeon. Thank you, Dr. Solomon and staff!"
- S.V. /
Google /
Jun 10, 2017
"Had a breast augmentation by Dr. Solomon! He made my experience absolutely amazing! Was very pleased with the outcome but even more pleased with the service and care that I received from Dr. Solomon and his staff! After my procedure I received a phone call from Dr. Solomon himself to check on me. I would highly recommend him and his staff if you are looking for any cosmetic procedures. Wonderful surgeon and staff!"
- K.H. /
Google /
Mar 13, 2018
"I had met with several surgeons before deciding to go with Dr Solomon. He is very informative and does not give unrealistic expectations. I told him what I wanted and got exactly that. Also, his staff is the best I have encountered!! They are so nice and have answered any question or concerns I may have. They have worked with me and my work schedule to get my pre and post op appointments scheduled appropriately. Hands down the best in the area!!"
- B.C. /
Google /
Jul 20, 2018
"To Whom it May Concern: In 1996 I had plastic surgery that was not needed an certainly not done correctly. The doctor was, in plain English, horrible and dishonest. Thirteen years later my family doctor recommended that I see Dr. Mathias Solomon. She felt there was a very good chance that Dr. Solomon could help me. I really didn't have any faith that this doctor could "fix me up" as I had seen other plastic surgeons that plainly said they couldn't help me. But because my family doctor is wonderful and giving it some serious thought I decided to go with her recommendation and see Dr. Solomon. Dr. Solomon and his staff were absolutely wonderful from the start. Dr. Solomon was very open about the fact that my situation would be a challenge. He was also very straight forward about the procedures needed and the expected outcome. The outcome is much better than I expected and I really like myself now. Dr. Mathias Solomon is absolutely a talented doctor who knows his stuff. He and his staff along with my family doctor brought back not only my self-esteem but my faith in doctors, which I lost in 1996. Would I recommend Dr. Mathias Solomon and staff to others? You bet! Very SIncerely, B.K."
- B.K. /
Office Visit /
Jan 31, 2011
Previous
Next
Gel implants feel more natural and are typically preferred by most women. In the past, older gels resembled thick oil and if the outer membrane holding the gel in place had a tear, the gel would leak into the breast pocket. However, medical studies have not found an increase in the incidence of an autoimmune disease even with leaked gel implants. Today, newer gel implants are more cohesive and even with a tear in the outer membrane, it is not supposed to leak or flow out. Gels also have less rippling and are more durable.
Saline implants feel less natural and can ripple more. However, advantages include the ability to place them through smaller incisions, the possibility of varying the filling volume during placement (adjustability), and a clear indication if an implant has ruptured. When ruptured, the saline is absorbed and the affected side is smaller. It is frequently perceived as the safer alternative. The FDA recommends an MRI screening every few years with gel, but not for saline implants.
Breast augmentation is performed under general anesthesia in an accredited surgical facility and typically takes about two hours. It can be done using various approaches which includes placing the incision in the fold under the breast, the armpit, the margin of the areola, or the belly button. Using one of these incision approaches, Dr. Solomon will make a pocket (space) to place the implant. The creation of an ideal pocket will aid in optimal augmentation results. For this reason, the incision is usually placed in the fold under the breast so the pocket can be made more accurately.
Implants can be placed below the muscle (submuscular) or on top of the muscle (subglandular). Each have its own advantages and drawbacks.
Submuscular: Implants are placed under the muscle for various reasons. The muscle supports the implant with a lower chance of breast tissue thinning and sagging with time. Mammogram interpretation is also easier as the implant is beneath the muscle. In addition, there is a lower chance of long-term scar tissue formation and visible implant ripples. Submuscular placement also prevents an abrupt transition of the implant over the upper part of the breast to give a more natural appearance.
Subglandular: Implants take less operative time, are less painful, and may be ideal for athletic women who need to use the pectoralis muscles. However, there is less support, which means there is a greater chance of tissue thinning and sagging.
Although breast augmentation is a surgical procedure, patients will be able to go home the same day after about several hours of monitoring and will be given post-operative care instructions. Typically, patients will experience swelling, bruising, and muscle stiffness after their procedure but these symptoms will subside in time. Generally, patients can return to work after about 3 – 5 days, but strenuous activity should be restricted for 4 – 6 weeks. Dr. Solomon does not use ACE wraps or compressive garments after the procedure, as he likes the implants to settle down naturally in the first few weeks after surgery without any straps to push the implants down.
Although breast augmentation can provide a small amount of lift, most women with saggy breasts may need a lift in addition to implants. Sometimes, larger implants can be placed to produce a greater lift in order to avoid a mastopexy (breast lift), but this strategy is a short-term approach that may lead to long-term issues.
Although current implants are very durable, rupture can occur at any time (especially with age) and will require a surgical change of implants. Long-term complications are often unrelated to the surgeon or the initial implant surgery. These include capsular contracture, implant rupture, changes in breast tissue secondary to the weight of the implants, and natural aging of the breast over the implant. These changes require surgical intervention that is not typically covered by insurance. Patients who are considering a breast augmentation surgery should have realistic expectations and should consider these financial implications.
Every woman is built differently and some have breasts that are placed wider apart. Although modern techniques can create the appearance of the breasts being closer with a natural result, anatomical constraints may not allow the creation of an ideal cleavage in such persons. There is no standardization of breast cup sizes — different bra companies vary in their cup sizes. Although it is possible to achieve the preferred cup size with the placement of a certain size implant in a given person, this is only an approximation.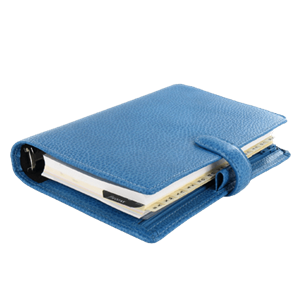 If you are unhappy with your breast size and shape, call Solomon Plastic Surgery in Dallas, TX today. We can help you achieve that full, sexy look that you desire and discuss the pros and cons of saline vs. gel implants to see which option is best for you.
Related Procedures