Breasts undergo changes secondary to pregnancy, lactation, and aging. Typical changes include loss of fullness, sagging with changes in the location of the nipple areolar complex, excess skin secondary to cycles of enlargement, volume loss following pregnancy, and changes in cup size or shape. As a result, many women are unhappy with these changes and opt to have a breast lift or mastopexy. This procedure is designed to restore the position and shape of the breasts by removing excess skin and lifting the breast tissue to a higher position on the chest wall. This gives an elevated and full appearance in addition to relocating the nipples to their ideal position. Stretched-out areolas can also be reduced to a smaller size during a breast lift. Call Solomon Plastic Surgery in Dallas, TX to schedule a private consult with our board-certified plastic surgeon, Dr. Matthias Solomon, to learn more.
Breast Lift Reviews
"Dr. Solomon and his staff made my experience with my breast lift as seamless as was possible. He was patient and responsive to all my questions and concerns. He explained exactly what I could expect my surgery to deliver and he did not disappoint. I highly recommend him!"
- Anonymous /
Healthgrades /
Nov 16, 2017
"Tummy tuck, breast lift & Implants - Words can't explain how happy I am with my results. I lost 115lbs with diet and exercise and decided it was time for a tummy tuck and breast work done.My 1st consultation with Doctor Solomon went great. Office is very clean and neat, staff is so caring and willing to help in any way and I just felt so comfortable. I told him exactly what I wanted and he explained in detail the whole procedure. He was very patient and answered all of my questions. After I decided to schedule the surgery staff kept in touch with me till the day before surgery. Dr. Solomon is an excellent Plastic Surgeon and he did wonders with my body. Best money I have spent !"
- Anonymous /
Vitals /
Aug 24, 2018
Previous
Next
Women who have changes in breast shape and volume due to aging and childbirth are good candidates for a surgical breast lift. These changes are typically manifested by sagging of the breast, inferior displacement of the nipple, and loose skin. During the initial consultation, the need for an implant can be addressed depending on one's individual anatomy and desires.
Circumareolar Lift or Donut Mastopexy: This is done using a circular incision around the areola and typically only repositions the nipple without addressing the underlying breast tissue. This procedure is appropriate for women with a very minor degree of inferior displacement of the nipple. There will be a circumferential scar around the areola. This procedure is also ideal for someone with a well-positioned or slightly lower nipple, but with a wide areola that needs to be reduced in diameter. Typically, an incision extending only along half the circumference of the areola is used as a modification for women with these anatomical structures.
Vertical Mastopexy: In addition to an incision around the areola, there is a vertical incision running down the surface of the breast. The incision resembles a lollipop. This procedure repositions both the sagging breast tissue and the descended nipple, and places them higher up on the breast mound. Excess skin is also removed, giving the breast a firm and pleasing contour.
Anchor or Inverted T Lift: This is performed similar to the vertical mastopexy, but the incision is more "T" shaped. This procedure is typically utilized for women with excessive breast sagging with a lot of skin needing to be removed from the lower part of the breasts. Some women with overly large breasts that need a reduction are also good candidates for this procedure.
Patients usually go home the same day after recovery from anesthesia and typically need 2 – 3 days to rest before returning to a normal work schedule. A support bra can be worn to help ease post-operative discomfort, but the pain is usually moderate and well tolerated by most patients. Strenuous activities like running and weightlifting will be gradual and should be restricted for about 4 – 6 weeks afterward. Typically by the third month, the breast will be mostly settled but it can take much longer for optimal results to occur.
Breast lifts will not increase breast size. Although the bust may look fuller as the breast tissue is rearranged, an implant is required if one desires a cup size change. Some patients may be happy with their breast volume, but may have relatively less fullness over the upper part of the breast. They may require a small implant, not to increase size but to give some upper pole fullness. For women with overly large breasts, a breast reduction may be recommended but a lift can be performed in conjunction with this procedure to achieve the desired result.
A breast lift surgically rearranges breast tissue and repositions the nipple at a higher location. There are different types of lifts but all types will leave visible scars on the breast surface. These scars will typically fade with time but can be more prominent in some women. Although results are stable over several years, aging and weight loss can cause progressive loss of breast fullness and skin excess that may require revisions in the future. A breast lift will not decrease the chance of getting breast cancer. Regular mammogram screenings are still required.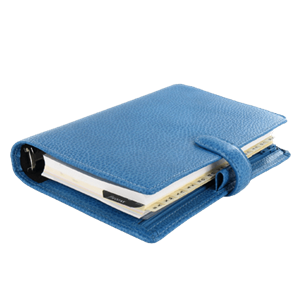 If you are unhappy with the low position of your breasts, call Solomon Plastic Surgery in Dallas, TX today. We can help you achieve that perkier look you desire by elevating the position of your breasts for a youthful and natural-looking contour.
Related Procedures