Solomon Plastic Surgery in Dallas, TX offers the most advanced methods to effectively eliminate fat from areas of concern on the body. Lipo, or liposuction, is a body enhancement surgery that removes pockets of fat from the flanks, tummy, buttocks, thighs, and more to create a more defined appearance. This fat removal surgery can be combined to treat multiple body parts. When we see you for your consultation, our board-certified plastic surgeon, Dr. Matthias Solomon, will assess areas of your body you wish to address so you can attain your cosmetic surgery goals. We want to help you feel and look amazing.
Liposuction Reviews
"Dear Dr. Solomon: I wanted to write and tell you how much I appreciate your gifts as a surgeon and thank the entire Essentia Health Center care providers in my recent surgery. My experience with your team from the initial visit to the last follow-up meeting was excellent, caring, and professional. I love my new body, especially my belly button! Having lost so much weight after my bariatric surgery, I never dreamed I would have a flat stomach, in fact, it is the first time in my life that I have had one! I would recommend your services to anyone, in fact I have. From the first consultation, you and your staff answered all my questions, concerns, gave me realistic expectations and encouraged me to be an active participant in the entire process. Every professional I came in contact with (from the office, operating room, recovery and hospital staff) voiced praises for you as a surgeon and your dedication to your patients (before, during and after the procedure)! They were indeed telling the truth and now I am one of your biggest fans! Please feel free to share my name and experience in your practice. Thank you, again for the wonderful work and continue to positively change people's lives. Sincerely, MR"
- MR /
Office Visit /
Apr 01, 2011
Previous
Next
Fat removal surgery is a terrific treatment for patients who are at an ideal weight, but have troublesome areas of fat that is difficult to rid with even the most healthy lifestyle. Patients interested in liposuction should have healthy skin because liposuction is not a treatment for stretched-out skin. It's also important to consider the fact that liposuction is not a solution for weight loss. Females undergoing liposuction should have no plans to become pregnant again as this may compromise the lasting outcome. At the time of the consult for surgery, we will set honest expectations.
This treatment is completed in an outpatient setting using general anesthesia. Smaller fat deposits can also be liposuctioned in the office setting with mild sedation. A punch-hole incision is placed through the skin so a cannula can be inserted through the incision. The cannula is a special tool that makes it easier to work loose the fatty tissue that is being vacuumed out. After the desired amount of fat deposits have been eliminated, Dr. Solomon will seal the small incision. Based on the amount of sections being treated, your procedure may take several hours. In the separate area for recovery, your post-op nurse will assist you with managing any discomfort and care for your treated areas until you are discharged.
Recovery from liposuction surgery varies based on the amount of fat removed. It's typical to have bruising and swelling for 1 – 2 weeks, and you should have any stitches taken out 7 – 10 days after surgery. The most important thing to do following any surgery is to give your body time to rest and heal. When you decide to go back to your job after your surgery, you should remember to minimize stress and strenuous activity. To increase your strength and stamina, try walking and light workouts as recommended by Dr. Solomon. Remember, you may notice some improvements soon after your surgery, but it will take around 6 – 10 months until your new body contour and shape is complete.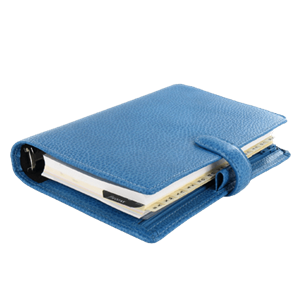 Fat removal with liposuction at Solomon Plastic Surgery offers individuals the chance to have bothersome fat diminished almost instantly. Without the help of liposuction, it can be frustrating to get the slimming outcomes you desire. Dr. Solomon uses the VASER ultrasonic liposuction device that minimizes bruising and provides finer aesthetic contouring to enhance your natural body curvatures. We can recommend various alternatives for liposuction treatment depending on your individual aesthetic desires. We welcome you to get in touch with one of our offices in Dallas, TX or Frisco, TX and make your one-on-one consultation with Dr. Matthias Solomon.
Related Procedures